Gear Question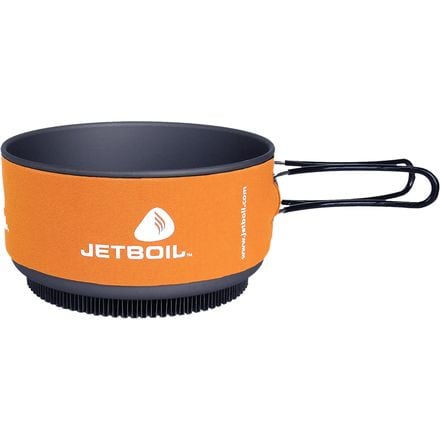 Posted on
Will my titanium spork scratch the aluminum...
Will my titanium spork scratch the aluminum on this?
Responded on
So the jetboil is anodized Aluminum and does not have a coating. Very hard to scratch.. same material that is used on Mountain bikes. If it does scratch your not going to get teflon chunkies in you meal.
Responded on
The answer is yes. It may not scratch as easily as regular Teflon, but a titanium utensil will still scratch it if you scrape too hard. When it is scratched it will no longer have it's non-stick effect where it is scratched. Once you have even a small spot where the non-stick isn't working, cooking and dishes become much more difficult than they need to be. You can get away with using a metal utensil if you are careful while stirring and scraping up those last bites, but I would personally go with a plastic folding spork like the one sold by MSR. They're light, durable, inexpensive, and it is nice to not have to worry about messing up your pot.
View More Details on Jetboil 1.5 Liter Cooking Pot