Gear Question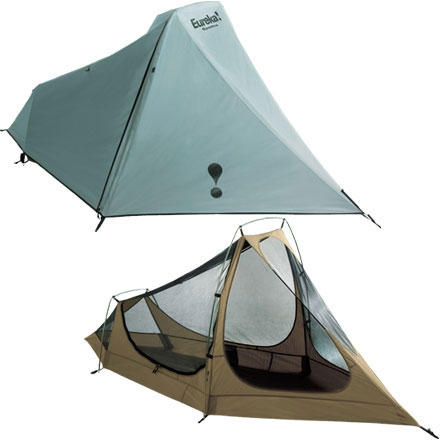 Posted on
Will I need a tarp or footprint in addition?...
Will I need a tarp or footprint in addition? What exactly is free standing?
Best Answer
Responded on
A tarp or footprint is really up to you. They are used to add a buffer between the tent floor and the ground to help prevent any tears or damage from rocks, twigs, etc. Some use them, some don't. Its really up to you and what you expect to use it for. If you are backpacking you might not since you want to cut weight carried but if car camping or doing short hikes you might take it as the weight isn't that significant.

Freestanding tents do not require tent stakes. The poles on a freestanding tent provide all the support for the tent so that they can stand on their own. So if you decide you want to move the tent you can pick it up by the poles and move it to a different spot. You would still use stakes though on a freestanding tent if you are in an area that is windy and the tent might blow away. If you happen to be in an area devoid of wind you can just set it up and leave it though. I personally always throw 2 stakes in just to make sure it doesn't blow away.
Responded on
Kelly-

Donald's answer is right on the money. As a rule, whenever I get a new tent, at the same time, I get a footprint for it. I may not always need it, but it's cheap insurance for when I do, and it takes the brunt of all the crud the ground has to offer. Much easier and cheaper than having to scrub/repair/replace the tent shell itself.

Also, always put at least a few stakes down to keep the tent from blowing away. It doesn't take much wind at all to float a few lbs.
View More Details on Eureka Spitfire 2 Tent: 2-Person 3-Season