Gear Question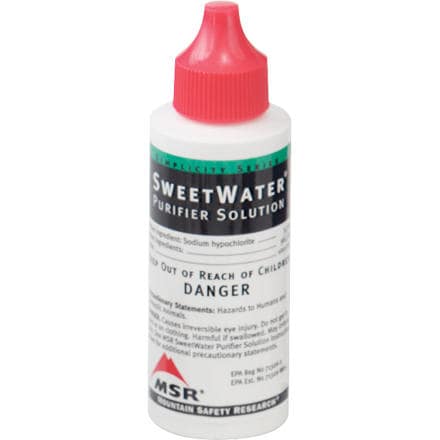 Posted on
Why is this product only approved for use...
Why is this product only approved for use with the Sweetwater filter? Is this some kind of marketing gimmick that MSR came up with or is there a real reason its not recommended for other filters?
Best Answer
Responded on
There may be some reason, but it's probably just the same as stove manufacturers only approving their own canisters for their own stoves. Call it a gimmick if you like. The real question is: do you need to add them? The SweetWater filter already takes out bacteria and protzoans, and viruses aren't a big problem in the US. If you do need the extra additive for purification, use the Katadyn MicroPur chlorine dioxide tablets (item #EXT0040). One tablet per liter of water, kills everything fast.
Responded on
First, to answer your question The SweetWater Purifier System and Solution are regulated by the EPA and have undergone extensive laboratory testing to verify their efficacy as a system. It has not been tested with their other products. That sums it up but more infor can be found here.
http://www.cascadedesigns.com/MSR/FAQ/Water-Treatment-and-Hydration

That said I have still purchased it for use with my Miniworks.

View More Details on MSR SweetWater Purifier Solution Replacement Bottle