Gear Question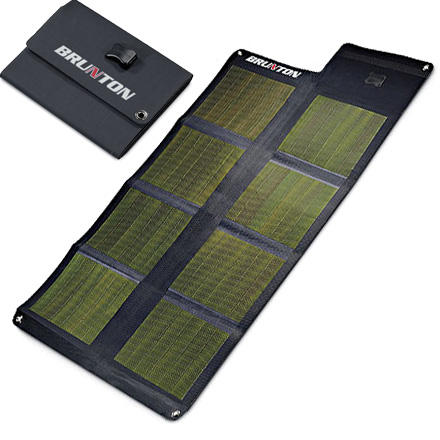 Posted on
Why is it that no one that sells this...
Why is it that no one that sells this product tells you in plain English what comes w/ it...even Brunton???!?!?! From looking at this from many sources I am thinking there are 3 cords that come with it. One w/ clamps to charge a battery, a female car battery plug, and another that has 4 different ends on it. There is this Brunton DC 120 Inverter to 110 AC power box that is sold separately...or soes this come w/ it??!?!?! I want to use it on sailboats and in remote areas to charge my laptop and a few nicad battery packs (for Nikon D300), 4 AA batteries, and a sealed nicad battery pack for an Ikelite submersible strobe. If anyone can tell me specifics..it would be greatly appreciated. Scotty
Best Answer
Responded on
In order to use solar power to charge something like a laptop, you need a power inverter to go from the 12v DC of the solar panel to the 120v AC of your laptop. You also need a solar controller and a battery. It would be connected something like this. Solar panel to solar controller to battery to inverter to laptop. None of these things come with the solar panels, but must be purchased separately. Brunton sells a solar controller, as well as battery/inverter kits like their Solo Personal Power Plant.
Responded on
I posted some responses on the other sized Brunton Solaris but it's the 26 I actually own. I've attached a picture showing what comes with the Solaris. Electricity is a little confusing so do a little research no doubt... but you will have this basic setup: Solar panal - wires - inverter - wires - device to be charged. You can insert a solar controller as mentioned above if you have expensive batteries or are concerned about over charge. Though most my devices have a charge indicator so I can just watch the battery level and detach when it's done. That's more likely the case for car camping uses, vs home uses you'll probably be considering an array of batteries and really want the controller.
View More Details on Brunton Solaris 26 Solar Panel