Gear Question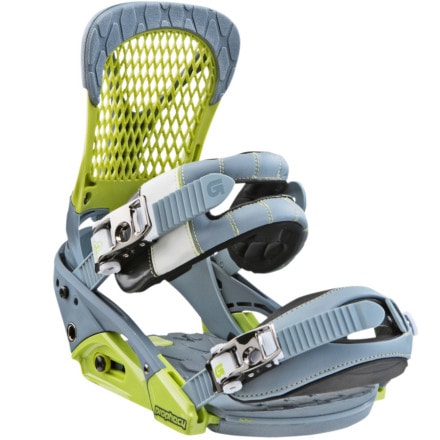 Posted on
Why did they build a $300 binding with a...
Why did they build a $300 binding with a getto-ass, old high-back on it? You would figure for that price the whole kit would be new!?! Amyway, I'm thinking about either getting the Cartels or the Union Forces which do you think is better?
Responded on
I agree that that the high back is not the newest in the line up, but I will say that is not that getto. The binding is supposed be responsive, the high back adds to that responsiveness. The ankle strap and toe cap are some of the best on the market, comfortable and durable.

Cartel or Force...Both are great bindings, Union has spared no expense on their bindings, they are great. Cartels are some of the most ridden bindings on the market. Riders with other bindings sponsors will ride cartels at times. If you want a stiffer binding run the cartels.
Responded on
The prophecy is all about the Hinged disk!!! this is what makes the binding so epic.

Will give any four-hole / 3-hole board a truer flex than you have ever felt on it. A hinging tray lets it flex underneath your feet!

Check out the picture... REFLEX is the middle... this binding!

We cut the board to over-exaggerate a boards flex, but you get the point. TRUE FLEX IS BETTER PERFORMANCE AND AN INSANE BOARD FEEL!

You will definitely notice a difference!!!
Best Answer
Responded on
Union Forces all the way. they are simply the best: light, great fit and amazing preformance. an all around flex lets you take on anything full speed. the cartels are simply out dated, they are heavy and have alot less tech than the forces. and they also leave nastly scuffs where they are mounted and could potentialy damage your board (happened to my board) unlike the forces with their EVA dampening.
View More Details on Burton Prophecy Snowboard Binding