Gear Question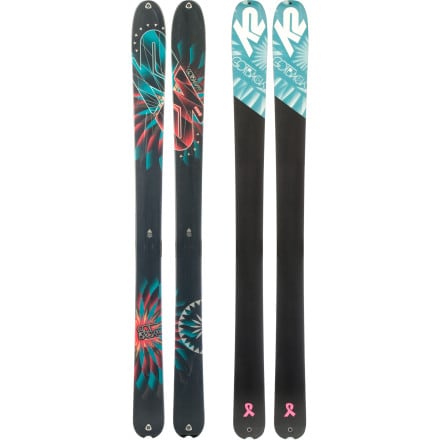 Posted on
Which touring binding and boots would be...
Which touring binding and boots would be the right match for this skies?
Best Answer
Responded on
I have them set up with Marker Barons, Tecnica Cochise boots, and the K2 custom cut skins. The changeover is easy and the boots are both comfortable and stiff enough for the downhill for me. However, it all adds up to 11 lbs. 3oz. on each foot, which is a lot on the uphill! Black Diamond makes lighter non-"tech" bindings (a.k.a. Fritschi Diamir) that might have been a better choice for me. In terms of boots, I'd go for something lighter than mine! The Scarpa Gea and the Garmont Celeste come to mind. This ski, the Scarpa Gea, the Black Diamond Fritschi Diamir Scout, and a pair of mohair mix kicker skins add up to 8 lbs 13 oz. on each foot. I guess the take-home message is to be sure to do the math! You might consider the Starlet ski, for that matter. It's a little lighter.
Responded on
I have these mounted with Dynafit TLT Radical ST bindings, Garmont Luster boots and Black Diamond STS Skins (the ubiquitous orange ones). Haven't measured the weight per foot, but it's significant compared to my previous setup with Marker Tours on Volkl Kikus. I would definitely get some tech bindings if you can.
View More Details on K2 GotBack Ski - Women's