Gear Question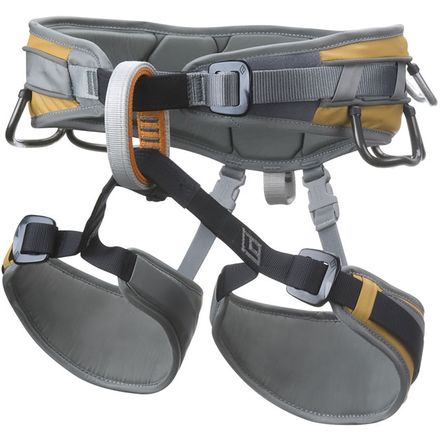 Posted on
Where on your quads does the legs strap...
Where on your quads does the legs strap go? Right in the crotch?

I have big quads-31"!
Responded on
It will of course matter how you are built, but typically they will ride around the upper middle region of your thigh. Like in the neighborhood of the bottoms of a pair of boxers, but sometimes they can ride up to crotch-town. You may be in trouble, since the XL is only designed to go to 28". Good luck!
Responded on
The waist belt is supposed to fit right above your hip bones. So where the leg loops ride varies. It all depends on your build. It's OK to have the leg loops in the crotch. I see climbers "sagging" in there climbing harness so the leg loops don't ride there crotch. Don't do this. Pull the waist belt above your hips. If the leg loops are in your crotch and it's too uncomfortable, try a different harness.
View More Details on Black Diamond Big Gun Harness