Gear Question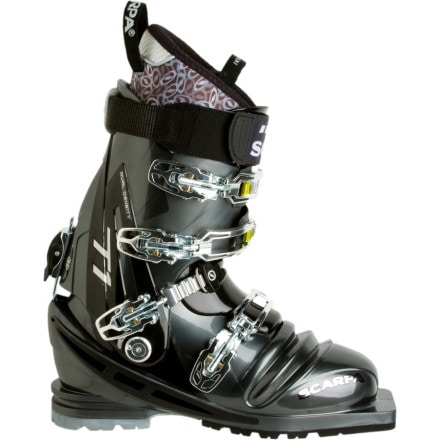 Posted on
When locked in these are amazingly aggressive,...
When locked in these are amazingly aggressive, but if I stand up my quads just can't take the pain. The forward lean requires constant flex of the knees. If i'm standing on a straight flat traverse I get no rest! It's like doing a squat and hold against the wall for an entire day. I've adjusted lean to the most upright setting. What to do?
Responded on
The boot has two positions of lean- try unlocking the heal and stand straight up. You should be able to lock the more upright position by leaning back.
Best Answer
Responded on
These T1s have a more aggressive forward lean than I thought. My other comment doesn't address your problem. The forward lean is adjustable though. You need a 2 mm alan wrench. Unlock the boot and flex it until the screws are exposed through the small holes on the heel plate. Loosen the screws until the plate loosens up, then push the cuff back as far as it will go.You should see a little mark on the heel plate next to the walk/ski stencil. The mark should be in the highest position. Carefully flex the cuff to expose the screws and tighten them. If this doesn't give you enough upright stance, remove the heel plate. Then drill out the lower screw access hole to 1/4 in. This will bring up even more.
Responded on
I just drilled a new hole. After numerous days messing around with various options, that was the only solution that worked. If anyone else has this problem I used a 1/4 in drill bit and I think I should have gone a hair smaller. Aside from that... I don't think I should have had to do this. Disappointed long time Scarpa customer.
View More Details on Scarpa T1 Telemark Boot