Gear Question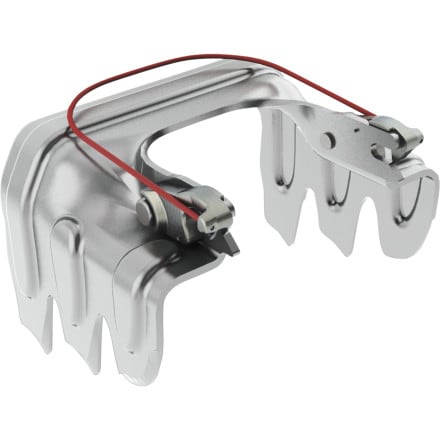 Posted on
What's the downside of going really wide...
What's the downside of going really wide with these? I've never used ski crampons but have been a few places lately where they seemed like the would have helped. Current skis are around 88mm waist, but I would like to get some fatter skis in the future. What's the downside of using the 130mm crampon on 88mm skis for the present time?
Best Answer
Responded on
Despite being pretty stiff, the downside could be a loss of torsional stability (and hold) when only one side of the crampon is engaged on a side hill or traverse.
Responded on
thanks for the answer - are these going to help for the in-between steep terrain - i.e. where it gets a little steep for skinning, but using actual crampons adds a bit of time and effort I'd rather skip if possible? Or if it's too steep for skinning, it's probably too steep for these? I'm trying to figure if these are worth it for the couple of times a year I encounter that kind of terrain where I am (the east).
View More Details on G3 Onyx Ski Crampon