Gear Question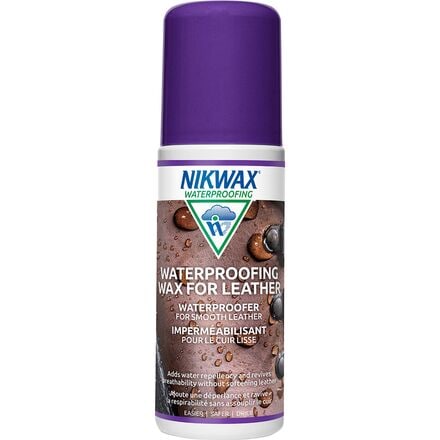 Member since
Best Answer
Responded on
Aqueos wax is strictly for smooth, full grain leather footwear. The Waterproofing wax for leather has a few differences. It can be used on wet or dry leather and it comes in a tube so that you can work it into gloves instead of the shoe-applicator in the Aqueous wax. The truth is you can probably use either for your gloves - dependent on whether you prefer a thicker wax creme (waterproofing wax) or a thinner sponge-on treatment (Aqueous wax).

If you're wondering about what you should use on those frilly gloves that you sometimes have sitting on your desk, the answer is fire - you should light them on fire because they are heinous.
Member since
Responded on
Thanks Mark. Makes sense. I was asking actually asking for the Kinko gloves I've been using for touring. I think they live up to your standards.
View More Details on Nikwax Aqueous Smooth Leather Wax