Gear Question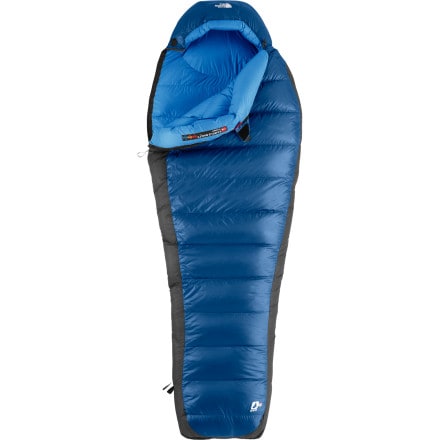 Posted on
What sleeping bag would be a better choice?...
What sleeping bag would be a better choice? I have been doing some research and I am deciding between this bag the TNF Blue Kazoo 15, or the TNF Nebula 15. I will be 3 season backpacking manly in the Appalachian regions, and was wondering what bag would be a better choice? Is the extra 100 for the Nebula really worth it? If so why? Thanks for any help!
Best Answer
Responded on
In this case, I recommend the Blue Kazoo. The advantages for the Nebula are the waterproof shell and draft collar. If you're going to be sleeping in a well-ventilated tent, the waterproof shell won't be doing much for you. It's best for frost or dew. The draft collar is nice for cutting off cold from making it down to your core, but the hood design on the Nebula leaves a lot to be desired. I have the Nova, which is the same design but warmer, and I definitely find cold sneaking in after a few hours along the sides of the hood. The 800 fill down makes it more compressible than the BK, but that is offset by the HyVent shell, which is less compressible.
The new fitted hood on the Blue Kazoo is superb, and will largely offset the need for the draft collar. The Blue Kazoo is now lighter than the Nebula. The hood, weight, and price definitely make the BK a shining star this season.
Unless you're planning on sleeping out in frost or dew, the extra money for the Nebula probably isn't worth it.
View More Details on The North Face Blue Kazoo Sleeping Bag: 15 Degree Down