Gear Question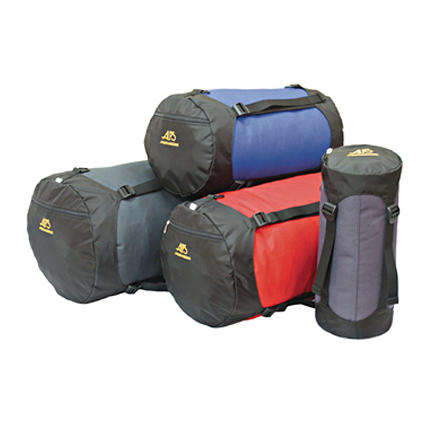 Posted on
What size would be good for the marmot...
What size would be good for the marmot limelight 2p tent (body, footprint, fly)? The packed dimensions of the tent is 7x21, so minus the poles I dont know what size compression sack to use.
Responded on
The Medium dimensions are 9x20 and the Large are 11x23, so it will be wider than you need, but could still work. I suggest the ALPS Mountaineering Cyclone, which has compression straps that compress the diameter. A size Large Cyclone is 10x21. Best of luck!
Best Answer
Responded on
This may be too late for you, but maybe it will help someone else decide:

I have the 2p Limelight as well as a small compression sack and a medium Cyclone sack. I haven't tried fitting the tent in the small sack, but just looking at it, it doesn't seem like it would fit. You might be able to cram them in there, bit it would be a very tight fit and that's not particularly good for the tent. However, the medium Cyclone is perfect for the tent, footprint, and fly. I fold the tent and footprint together in thirds and roll them, then do the same with the fly and put them in side-by side. It doesn't compress the length at all, but it does bring the diameter down significantly. If you'd prefer length-wise compression, both mediums are the same dimensions according to the packaging, so you should have no problems fitting it into a medium-size normal compression sack.
View More Details on ALPS Mountaineering Compression Sack