Gear Question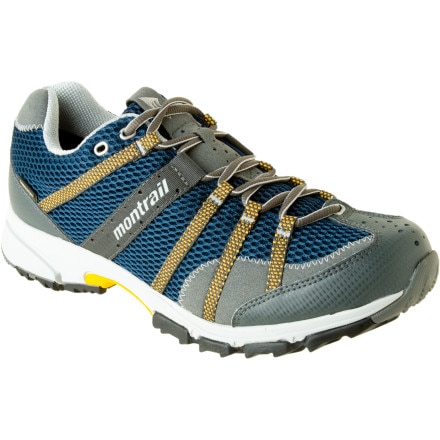 Posted on
What shoe is similar to the Montrail...
What shoe is similar to the Montrail Vitness? Adventure Raced in them, wore them everyday... they were perfect for me.
Responded on
Thomas. I as well enjoyed many a mile in the Vitesse but sadly there really isn't a shoe in the line that compares. It was a great shoe but the design became outdated with advancements in shoe design and materials.

We have three shoes in the line however that would be worth checking out. The Mountain Masochist came out in '09 and it's an award winning shoe that our athlete Geoff Roes once put 1036 miles on a single pair! This shoe also holds course records at many ultra marathons like Wasatch 100 and Western States 100 on the feet of Geoff. The next shoe to check out would be the Rock Ridge. It is a little stiffer overall with a slightly more aggressive outsole than what is on the Masochist. This shoe came in second at this years edition of the Hardrock 100 on the feet of Dakota Jones and may be the shoe for you. The last shoe I would check out would be the AT Plus. It is most like the Montrail shoes of old but functions better as a hiking shoe than a running shoe.

I hope this info helps and I hope you decide to check out some of our new models! Cheers!
View More Details on Montrail Mountain Masochist WB Trail Running Shoe - Men's