Gear Question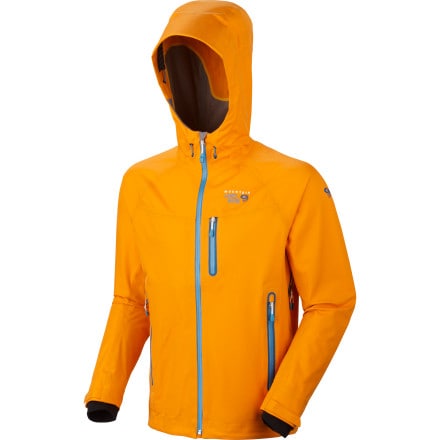 Posted on
What makes this jacket a softshell? It...
What makes this jacket a softshell? It uses the DryQ membrane, making it completely waterproof. Seems to me it's a hardshell that uses a stretch woven face fabric instead of a ripstop polyester or nylon. Does Mountain Hardwear have a definition for softshell?
Responded on
James. Aaaaahhhh The perpetual hardshell vs. softshell debate. In my opinion, if it has a nice brushed fleecy back to the fabric and has a soft and quiet hand overall... it's a softshell. If it does not have fleecy material as the backer fabric (inner most layer) and does not have the softest hand... then I would call it a hardshell. I know this is a simple definition... but, it is the one that I think makes the most sense. Cheers!
Responded on
Oh dear, Jon. Sadly, I would agree that your definition has become the standard. It makes sense, after all, soft hand == soft shell. The original softshells were the Buffalo and Montane smocks that traded waterproofing for breathability. While fabrics like Neoshell and DryQ are making that trade less and less necessary, I think there's still a place for them. My general rule has become that if it has a waterproof membrane in it, it's a hardshell. That soft fleece on the inside is always nice though!
Responded on
For everyone information, this jacket is under Shell section on mountain hardwear web site, but their own description say softshell, can we lol about that? seem like they dont know themselve if its soft or hard shell....
View More Details on Mountain Hardwear Kepler Softshell Jacket - Men's