Gear Question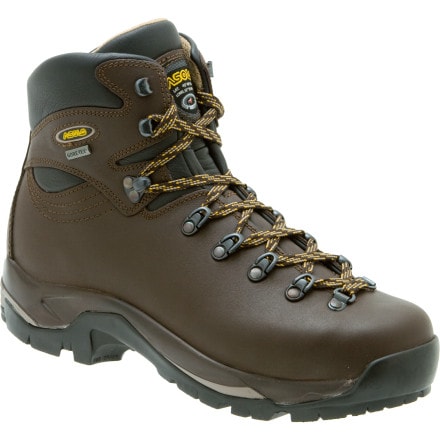 Posted on
What is wrong with my feet?

I got the TPS...
What is wrong with my feet?

I got the TPS last year, but they are causing me problems. I broke them in on some wet 1 day 10 mile trips with >1000 climbs and loved them. Then I set out on the Highline Trail and had problems by the second day. I developed fairly severe pain where my achilles tendon attaches to my ankle whenever I took on serious grades. It was scary. I ended up ascending Kings Peak (highest point in Utah) and another 10,000 feet of mountain passes in my knockoff Walmart brand Crocks that I had brought as camp sandals.

I wore the Asolos on all the downgrades (where they were fine) , but the only way I could climb without pain was in the sandals.

I think the Asolo boot is absolutely great, but they seem to hate my particular feet. I am hoping someone knows what the issue is and can suggest an alternate style/brand of boot that will work for me.
Best Answer
Responded on
i actually had a similar problem with my asolos this summer. it got diagnosed as bursitis below my achilles, caused by my foot overpronating, or rolling too far in whenever i took a step.

if your problem is because of the same reason mine was, i would get a pair of insoles. my personal favorite is the superfeet green insoles. they give more arch support than the stock asolo insoles and help stop the pronation i was having whenever i took a step.

http://www.backcountry.com/superfeet-trim-to-fit-green-insole

of course your achilles pain might be because of an entirely different reason, in which case i'm no help at all.
View More Details on Asolo TPS 520 GV Boot - Men's