Gear Question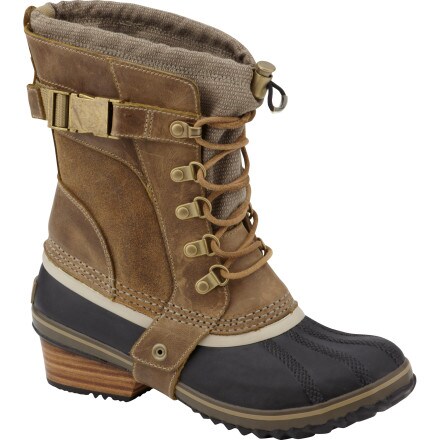 Posted on
What is the warmth rating on these...
What is the warmth rating on these boots?
Responded on
Hi there, these don't have a warmth rating per se.

They only have minimal insulation so I found they weren't great for extended periods of time outdoors. I have the Cate the Great boots which offer significantly better warmth with the thicker insulation.

I think these are honestly more suitable for cruising around town or casual wear. They aren't the warmest boots I've tried.
Best Answer
Responded on
Lexi is absolutely right-on about the expected use of these boots: CASUAL USE ONLY.
They are not warm (you might want to consider a winter insole to help keep the cold from conducting through), nor 100% water-proof. Be sure to wear good (wool preferably) socks to not only help feet to be somewhat warm, but also, as the foot bed is rubber, it causes feet to sweat, and then chill.
Also, the 'tread' is next to non existent; don't expect to use these for general winter use.
There is no ankle support at all.
Laces are raw hide, which will wear quicker and break sooner than synthetic laces...nor do they stay tied as well.
Finally, they do run small, in that the length from heel to toe is rather short, necessitating a need to size up (I went only a half-size up), but then they are too wide, and sloppy.

And about the laminate heel...see pics. others have sent in on the 'tall' version of these same boots...

These are best worn at the Mall, unfortunately.

For warmth and overall rugged winter wear (and not bad looking boots, either), try the North Face Mcmurdo boots (and size up a whole size)...you will be warm; they ARE water-proof; great tread/traction; and you will be able to use them with no worries this winter!

View More Details on Sorel Conquest Carly Short Boot - Women's