Gear Question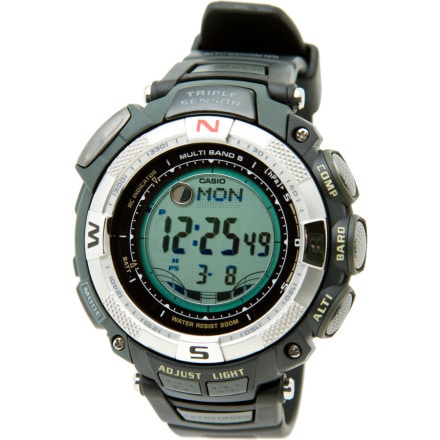 Posted on
What is the level of accuracy of the...
What is the level of accuracy of the altimeters on these wrist watches?
Best Answer
Responded on
They are not super accurate. I have found they vary within a couple hundred feet from the actual reading.
Responded on
Like Mike said, they're not particularly accurate. They require frequent calibration to known altitudes to be useful. In addition, it measures in 20ft increments, which is a pretty wide variance. That said, it should retain usable accuracy for a backcountry trip, with proper calibration beforehand. To be honest, the most important part of this watch is the barometric trend. Whether or not your watch will match the news or local weather barometric pressure is not relevant, it will mirror the overall trend of the barometer, even if the numbers are high or low. It's the trend that's important, not the numbers. Where this watch shines over some other Casio offerings is the ability to have the baro graph displayed permanently on the face, above the time. Many others have this disappear after a period of two to five minutes, and return to a day/date display.

If altitude accuracy is important to you, the Suunto Core and the Tech4o Trail Leader are at the top of the game.
Responded on
hello how are you today james , I needs a part of my watch casio pathfinder PAW 1500 and needs the part of metal
View More Details on Casio Pathfinder PAW1500 Altimeter Watch