Gear Question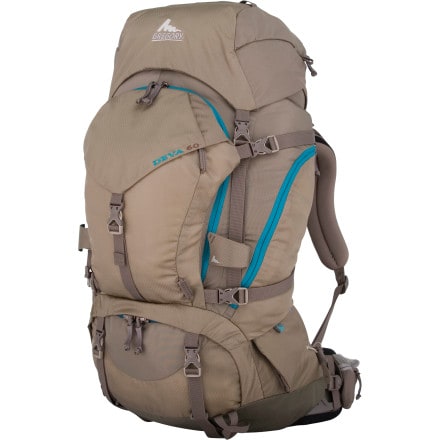 Posted on
What is the difference between the Deva...
What is the difference between the Deva 60 and the Jade 60? I'm trying to decide between the two - I understand the Deva weighs more. What are you getting for the weight? TIA
Best Answer
Responded on
The Deva provides you with more entry points into the pack, more pockets, and a better suspension and shoulder strap system.

The Jade has two entry points into the back, from the top and from the side (kind of like a pocket along the side of the pack, but goes directly into it). I just got this pack for my friend but am not too happy with this side entry. When the pack is packed pretty tight it makes it hard to get things in and out, plus you can only access one side. The Deva has three entry points, the top, the bottom/sleeping bag area (which you can see in the picture)), and front (or back however you want to look at it). The zippers you see right under the hood that zip around the big outside pocket actually give you full access into the inside of your pack without having to go from the top or bottom. This saves alot of time with having to load and unload to find that one item you really need. I have the mens version of this pack and am in love with this feature. Very ingenious and is overlooked by many different pack companies (possibly for weight) but worth it in my opinion. So as far as access points, the Deva has it in my opinion.

As far as pockets go, the both kind of have that big back pocket, but the Deva has two side pockets, as well as a much better water bottle pocket on the hip. The Jade is hard to get a water bottle into when it is packed full. Deva has it here as well.

And lastly, the suspension and strap system. Not going to go into all the technical aspects, but the Deva is more supportive and more comfortable than the Jade. And if you are considering a 60L, sounds like you may be carrying a decent amount of gear, maybe up to 40lbs? A better support system would definitely be better.

I'd recommend going into a store and checking them out so you can see what I'm talking about, or even just youtube them. There are some okay reviews.

Happy packing!


View More Details on Gregory Deva 60 Backpack - Women's - 3539-3844cu in