Gear Question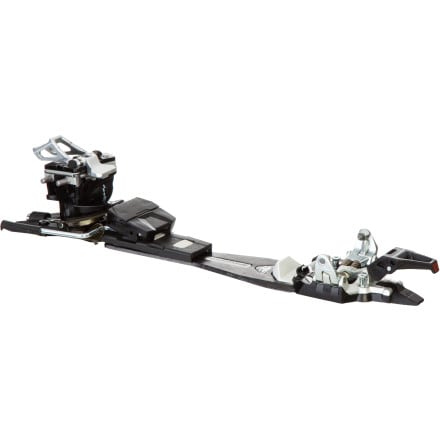 Posted on
What do people do about the ghost rotating...
What do people do about the ghost rotating of Dynafit bindings. Any maintenance? Also are the mounting holes the same for the Vertical and Radical binding? Can I upgrade to the Radicals without putting new holes in my skies?
Responded on
you can not upgrade to radicals with the old holes, the radicals are wider a bolt pattern
Best Answer
Responded on
The current (2011-2012) Radical series has an internal pin which prevents ghost rotating except in extreme circumstances where the internal pin will shear before the binding housing breaks. For Fall 2012 this is being replaced with an external device to prevent ghost rotating (see image). No maintenance is required.
Hayden is right (partly) about re-mounting. You can use 6 of the 8 holes from an older (Vertical Series) mount. The only new holes are the front 2. These are spaced farther forward on the ski.
Responded on
Hayden you are incorrect. Radicals have the exact same width bolt pattern as Verticals.
http://www.wildsnow.com/articles/dynafit_mount_2001/dynafit_mount_2001_1.html
View More Details on Dynafit TLT Radical FT Binding