Gear Question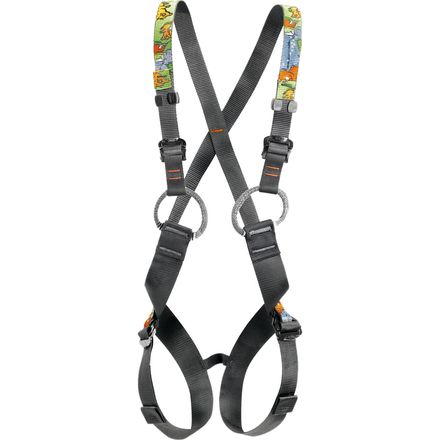 Posted on
What are the weight limits for this...
What are the weight limits for this harness?
Responded on
Well its designed for kids 5 through 10 years old so taking a guess, I would say 30 through 70 pounds. I don't use this harness, but thats is the weight limit for many other harnesses designed for children in this age group.--------------------Construction-wise, this harness will hold way more weight than any kid, however fat, that you could stuff into it. I can guarantee you that no part of this harness will break with 300 pounds in it, probably a lot more. Climbing gear is built a lot stronger than it'll ever need to be on purpose.
Responded on
The age range given is actually a better guideline. Way more than 95% confidence, because the variation in the pediatric population isn't large...
View More Details on Petzl Simba Full Body Harness - Kids'