Gear Question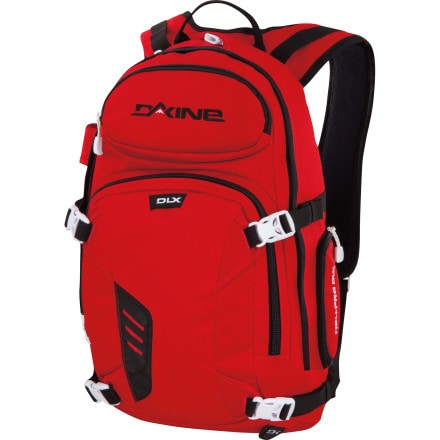 Posted on
What are my chances that my Dakine or...
What are my chances that my Dakine or standard Camelbak 100 oz bladders/tubes/bite valves will a)fit in the bladder pocket and through the tube sleeve and b)won't experience freezing in the tube and valve with this pack?

Trying to figure out if the 100 oz bladder will work w/ this pack and if I need to get an insulated tube/valve as well to insure I can still drink in sub-20F temps. Just blowing the water back into the bladder hasn't worked for me with my summer packs/uninsulated tubes so far.
Best Answer
Responded on
customer service says that the 100oz bladder will fit.

i personally, have just adapted some plumbing insulation from the hardware store to fit. much cheaper than buying a new pack.

i heard people talking about blowing back the water, but i only tried it once with no luck, as i suspected.

or you could always put a smaller pack between your base layer and your shell. ive done that before with out too much difficulty.
Responded on
Thanks for the reply, that's good news on the 100 oz bladder.

Kinda looking to pickup some extra storage space over my Drafter and MULE packs for extra layers/etc. I also like the idea of being able to hike w/ my board/skis on my back rather than over the shoulder so I'll probably wind up picking one of these (or something similar) up before winter.
Responded on
I've never had my water freeze up on me with this pack. The sleeve insulates it perfectly.
View More Details on DAKINE Heli Pro DLX 20L Backpack -1200cu in