Gear Question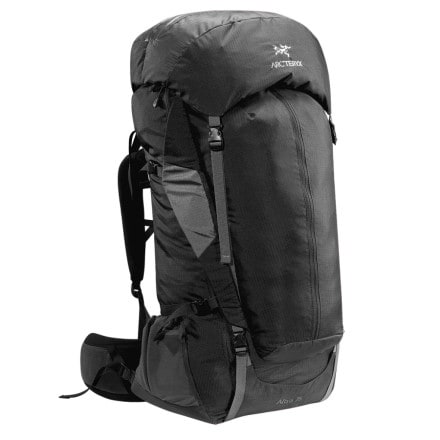 Posted on
Was wondering if anyone can comment on the...
Was wondering if anyone can comment on the suspension of this pack. How does it compare to a Bora or a Gregory Baltoro. And how is the durability of this pack compared to the other two packs.
Responded on
Here's a review from Backpacker that might give you some insight on the suspension of the Altra. The fabric is a bit less durable than the Bora, but also about 2lbs lighter in overall weight.
http://arcteryx.com/Article.aspx?article=Arc-teryx-Altra-Wins-Backpacker-Editors--Choice-Award
Best Answer
Responded on
The Backpacker review is pretty much fluff. Here's what you need to know:

I'm a six year Bora owner, and I love it. Carries better than any pack I've owned. That being said, the Altra suspension (used first on the Naos) is superior, hands down. It puts that weight in the small of your back, spreads it onto my narrow hips, and is downright comfy.

That being said, loads over 50-55 pounds, I might still use my Bora. And the material on the new Altra is definitely less durable (and not waterproof) than the Bora. It's another $50 and 9 ounces for the Arcteryx pack raincover, fyi. And as the Backpacker written review correctly points out, the zippers on the main Altra U compartment are not waterproof. This was a mistake, and I bet Arcteryx fixes that within 1-3 years.

Also, the Altra lid is not removeable to make a fanny pack, like the Bora. Still, I have my Altra on order: the suspension is THAT good and the weight savings are substantial. But my Bora will keep a place of honor and cannot be replaced for its overall durability.
Responded on
I got my Altra 75 in last week. There are some cool features not included in the backpacker review (that I can remember). Main one being the placement of the hydration reservoir which has it's own compartment on the side, accessed through the main U shaped zipper on the back. You could actually refill this one without taking everything out of your pack... I agree with the other comment, I plan to keep my Bora since it still feels more sturdy for really heavy loads, but the Altra is way cool...
View More Details on Arc'teryx Altra Backpack 75 - Men's - 4577-5248cu in