Gear Question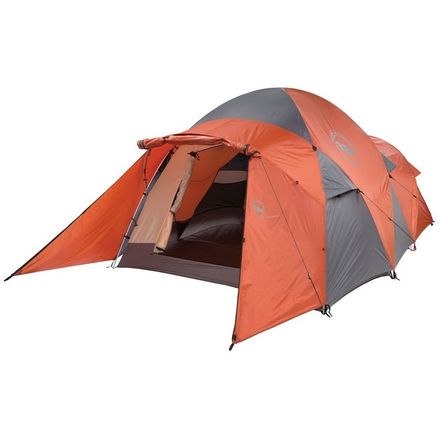 Posted on
WHAT IS YOUR TOP CHOICE OR CHOICES FOR A...
WHAT IS YOUR TOP CHOICE OR CHOICES FOR A TENT THAT WOULD ACCOMADATE 4-6 PEOPLE ON OCCASION, BUT MOSTLY TWO PEOPLE CAMPING WITH GEAR AND HORSES?
Responded on
It really all depends on what you want to spend, what season and how concerned about weight you are. To make life easier on my horses i would have two different tents one that fits 6 people and one that just fits two that way when there is just 2 people my horses dont have to carry all that extra weight. Im guessing that you are only going to need a 3 seasons tent so i would go with the...Mountain Hardwear Casa 6 Tent 6-Person 3-Season. Its not even half the weight of this tent only 11lb 10oz and it is 150$ less. That way you can have one text and even when its two people your only putting 6Lbs per horse not has bad as 14Lb per horse with this tent
Responded on
I would suggest the Big House 6 from Big Agnes. Los of space realitively lightweight for your horses.
View More Details on Big Agnes Flying Diamond 8 Tent: 8-Person 4-Season