Gear Question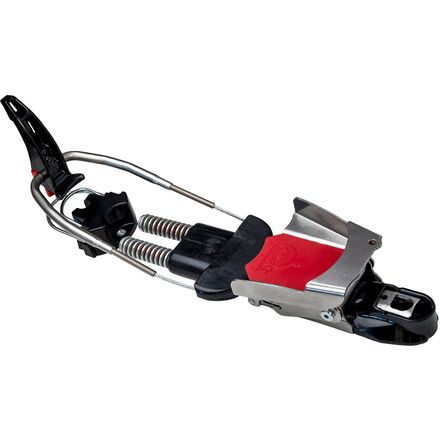 Posted on
Trying to decide on hammerhead v axl for...
Trying to decide on hammerhead v axl for a new pair of 102mm under foot skis. I must admit, most of my skiing is lift-access. I do some yo-yo out of bounds (typically boot-pack hikes) with roughly 6 days of true touring-for-turns in a season. With daughter age 3, I don't see hut trips in my near future. I will use these bindings on wider skis leaving me a narrow ski & hammerhead for not-so-fluffy days. Worth getting the axl, or stick with the hammerhead?
Best Answer
Responded on
Well, for years before the Axl debuted, pinheads looking for performance always toured on their HHs, usually moving their position to 1 or taking the adjusters out completely for easier touring. Combine that with a soft boot and touring isnt that bad.

But with the Axl, you have the performance of the HH with a free pivot. Even if you dont use the tour function all the time, its not like you are going to give up performance.
Responded on
Axls feel smoother and more powerful. Fiddling with HH positions in the cold sucks. Axls are so much nicer to tour in, maybe you'll yo-yo more.
Responded on
Like those guys said. Plus the Hammerhead is now out of production and the alternative is the non-touring version of the Axl, called the Vice.
View More Details on 22 Designs Axl Telemark Binding