Gear Question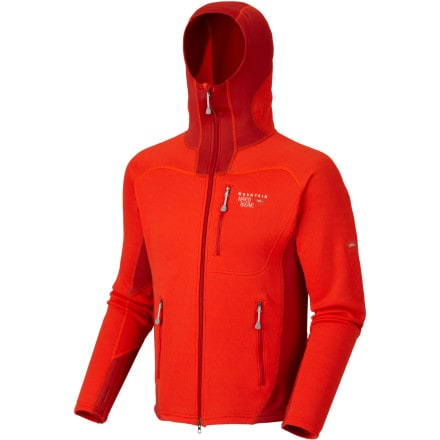 Posted on
Trying to decide between this and Patagonia...
Trying to decide between this and Patagonia R1 Hoody. Which one is lighter weight? Which one has the more comfortable & functional hood?
Responded on
R1. No questions. The R1 hoody is lighter, has a better hood because of the offset zipper, uses a gridded fleece that's far more breathable than the powerstretch used on the Desna, and the R1 has thumbloops. In fact, I'm wearing my R1 right now while answering your question. The R1 is a classic, and the Desna tries but fails to compare to it,
Responded on
JJ - perfect, that info is exactly what I was hoping for!
Best Answer
Responded on
James. While I appreciate your review/comments I just had to say that the Desna Jacket is trying to be nothing more than a Desna Jacket.

fruhjm1. The Desna is made with a Hard-faced Powerstretch fabric from Polartec (think softshell-like) and is designed to be warm and highly wind resistant. In my opinion, it is a different beast than the R1 and should be thought of differently. With that said, to each his own and enjoy which ever one suits your fancy as they are both fine jackets.

Cheers!
View More Details on Mountain Hardwear Desna Fleece Jacket - Men's