Gear Question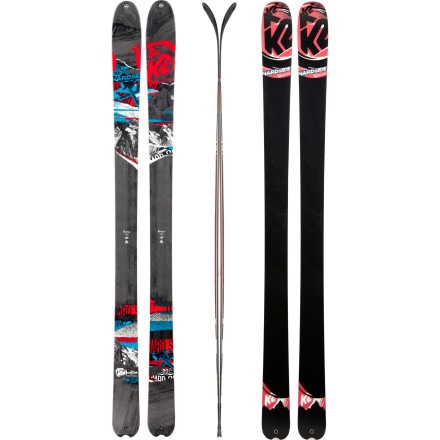 Member since
Posted on
Torn between the 184 Mantras and the 181 Hardsides myself for a 1 ski quiver for big mountain trips that are still a usable option on the hard crust and ice that we call "snow" on my home hill.

Skied a set of the 2011 Mantras in 184 in Whistler for a week last year and was really impressed by their versatility and over all feel. Never tried the Hardsides but from what I'm hearing they sound like they could be just as versatile and potentially a bit more interesting to ski.

Would the Hardsides be overly floppy for a kind of aggressive, high advanced-expert level skier at 6'2" hovering between 185-190 lbs?
Member since
Member since
Responded on
i was a volkl guy for YEARS. then got on the DPS skis. while in AK i got a pair of the pon2ooon because i lost a ski on my 4th trurn outa the hei, faliing over a rock i didnt see, until it was too late... anyhow i got the pon2oon they are awesome. the hardside is based on the same platform, only skinnier and shorter, which, for me, makes an essier tranistion from boards. thinkin of gettin the sidestash too..... i like that ski that much!!! be in utah most of march, although im flyin into jackson then we leave for a road trip to whereever there is snow then we will end up at a ski house i share wish some guys, in sandy utah. (terrible town dont go.....) sike love it there. the hardside on day one threw me back a bit, which is rare for me, but by day 2 i was droppin 20 footers thru trees at jay peak here on the east coast and just love the ski. its a mini pon2oon in y opinion. please someon tell me if i am wrong si i know thanks all and think snow. the pic below is with the hardside 181 salomon gaurduan 16 bidindings and me skiing them, like i said, after i got my legs back, the ski NEVERthew me back again and really engages and chatges thru turns. and they are stiff enough to do whatever you want. i def roccomend. K2 is comin around. with hattrup headin this line of ski, i have faith that mike will not let a bad ski hit the market. k2 is coming back in a big way!!!! i loe em
View More Details on K2 Hardside Ski