Gear Question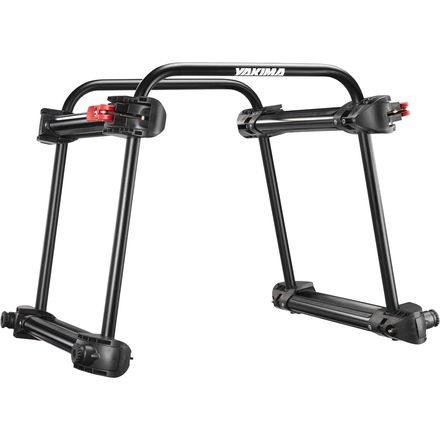 Posted on
To all that have reviewed, were you using...
To all that have reviewed, were you using the older style model (square shaped) or the new model (slightly trapezoid like)? It looks great. However, if I can't use it to store 4 snowboards, I'm not interested.
Best Answer
Responded on
I was probably reviewing the older model because mine is square. I looked at some pictures of the new model and it shows a pair of twin-tip skis mounted on it stacked, which I can't do. The description says "2 position upper arms, adjustable lower arm". So I guess depending on the adjustability of the lower arm you may be able mount ski back to back, but unless the lower arm is actually hinged there it is unlikely you will get two snowboard back to back in there. I have mounted four snowboards before but it required I dissassemble the lower arm to get them mounted in, it was a pain in the butt and I won't do it again.Has anyone gotten this to work?
View More Details on Yakima HitchSki