Gear Question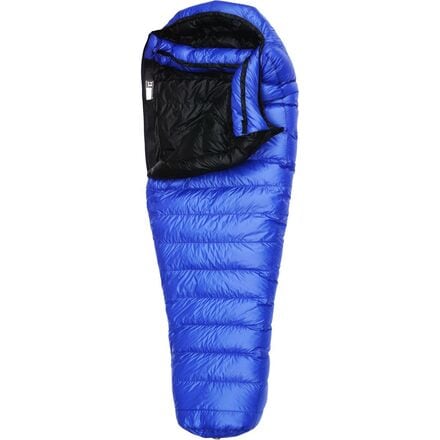 Posted on
Time for a new bag, and Western Mountaineering...
Time for a new bag, and Western Mountaineering is going to be it. The UL would be my first choice, based on weight alone, but I'm concerned about the shoulder circumference. I'm about 21" across, and prefer a roomier bag, and also sleep cold. Would I potentially be better served with the Alpinlite or the Badger MF in both the width and the rating? Also, when WM says that their bags are for experienced gear users, what special considerations might that entail in terms of precautions and care?
Best Answer
Responded on
Hey Phil. The Badger was the first Western bag I purchased. It's spectacular. By Western standards it's heavy but if you stop and think about it, 2.5 lbs. is damned light for a REALLY wide mummy. It's cushe. Having said that, I now use my Alpinlite more for carrying on my back since I sleep warm and it's wide enough. You couldn't go wrong with either bag you're considering. I know. I have both.
Sleep cold and don't mind that extra 8 oz? Go for the Badger.
Wanna go lighter without feeling like a crysalis? Avoid the Ultralite and get the Alpinlite.
Want the warmest, lightest, most packable 20 degree sleeping bag on the planet? The Ultralite is the one. Period. My 200 lbs puts a little too much strain on the girth. That's why I prefer the other two.
Oh, the experienced user thing...nothing to worry about unless you enjoy scree sledding in your sleeping bag. If that's the case, choose another. Sleeping on the ground has never been a problem in either the Badger or Alpinlite. They're plenty durable. I use them a lot between washings and when I do occasionally wash them, I give 'em an extra rinse cycle in the front loading washer at the Laundromat. Turning the black inside-out and giving them a good dose of sun is the best way to clean them unless they get too manky. It also lofts them brilliantly.
Responded on
Phil, if you haven't already purchased, I would highly recommend getting either the Swift or Swallow from Feathered Friends instead of a WM bag. These bags are built with better materials (higher water repellency and increased down-proofness - keep your feathers in the bag where they belong!), I find them warmer than WM bags, custom colors, and also made in the US.
View More Details on Western Mountaineering UltraLite Sleeping Bag: 20 Degree Down