Gear Question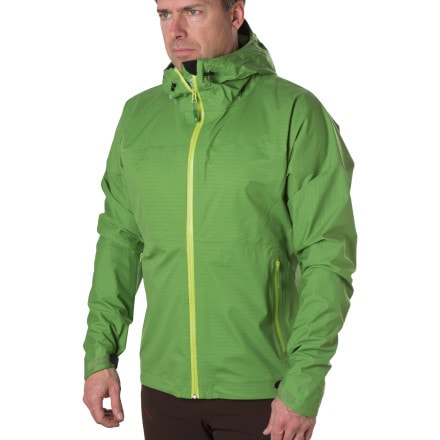 Posted on
This or the vaporshell? I plan to store...
This or the vaporshell? I plan to store the jacket in my mtb pack for use in the PNW, so I'm looking for leightweight/small packing size while still keeping me dry whilst blasting through mist and drizzle on the trail.
Responded on
If the vaporshell fits you, I'd go with that. I've tried it on, but it was too tight in the armpits for me; a size up and I was swimming (M/L and I'm 6'3, 180 lbs). Between the two fabrics though, and for mountain biking, I think the vaporshell will do better than the stash.
Responded on
i just baught the stash shell and it a really nice! im 5/10 170lbs and a medium is ideal cause i throw a fleece under it when it gets a bit colder, but its awesome in the rain and packs super small, breaths well and if you'll be on the trail and it gets chilly, this is gunna do it for you, i even plan on using this as a snowshell in the winter for snowboarding, so its great all around
Responded on
I prefer the stash over vaporshell even though the latter is 1/2 the price... stash has better/thougher fabric (polyester vs nylon), welded seams, and more pockets. only complaint about the stash is the arms are too long for the average person, im 5'10, 160lbs and the medium really feels like its cut for people 6'0 and skinny, my friend who is 6'00 and ~200lbs cannot fit into it at all. The picture of the dude wearing the green is a good indication of the arm length!
buy buy buy!
View More Details on Stoic Stash Shell - Men's