Gear Question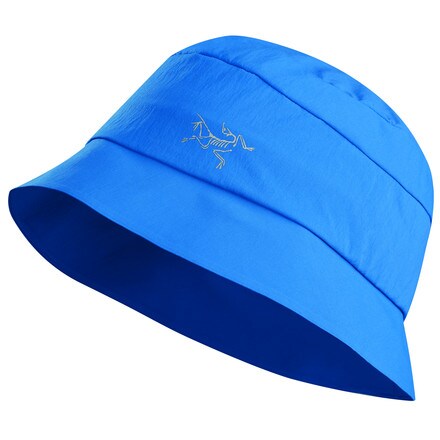 Posted on
These sold out quickly, so I know plenty...
These sold out quickly, so I know plenty of folks have one...can anybody post up a review and some pics? I am also interested in sizing and fit opinions, since I can't find an Arc'teryx size chart that includes headwear.
Best Answer
Responded on
Allllllrighty, then...no replies, so I guess I answered my own question by buying a hat once they got back in stock. See my review if you care...
Responded on
Cam--I have a Sinsolo in the cargo green L/XL. The measured diameter of my head is 23 1/2 inches/60 cm. The hat fits my head like a snug (but not tight) stocking cap style beanie. For me, that's good cuz when I'm backpacking, it doesn't blow off in high winds or on top of mountains like in the appalachians that is. If your head is any bigger than that however, I think this hat would fit very snug. I like the way you can flip up the brim for a little fashion flare in the wilderness or to get a little more breeze under the brim. The brim is just wide enough to keep sun out of your eyes, but because the brim is so narrow, in rain, even under a shell hood, it doesn't always shed as much water as I would like and it drips onto my cheeks and down.
View More Details on Arc'teryx Sinsolo Hat