Gear Question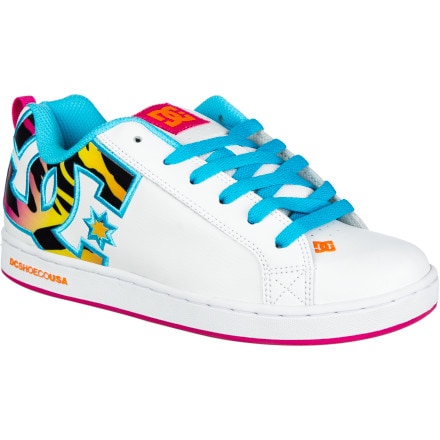 Posted on
These shoes are so cute!

I was directed...
These shoes are so cute!

I was directed to this website from the official DC site.. and alongside this one which supplied this design there was also another one: http://www.the-house.com/dc0cgsw06cbc9zz-dc-skate-shoes.html?utm_source=dc&utm_medium=vendorfeed

Comparing it to the photos in the above link, I noticed there is a slight orange tinge in the ones displayed here. Are they actually like that with a different shade of pink?

(I prefer the other ones as shown in their photos, however I cant get them because they don't supply a size 8.5)
Responded on
It's hard to tell which shoe you are talking about. If you can provide a specific color I can have a better answer. I do assure you thought that none of the colors that we currently carry in the DC Court Graffik SE have an orange hue to them. The black/pink colors are just that, black and pink. No orange. The Brown has an ocean blue to it.
If you are unhappy with your selection send them back. Dogfunk.com will is there to make you happy.
View More Details on DC Court Graffik SE Skate Shoe - Women's