Gear Question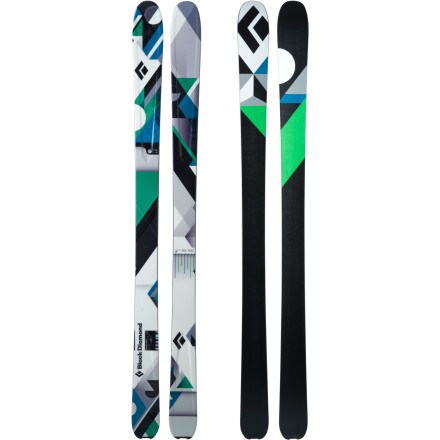 Posted on
These resemble the VOLKL MANTRA ski specs......
These resemble the VOLKL MANTRA ski specs... the gold standard of the all in one...

Anyone know if this ski approaches that level of adaptability (backcountry/sidecountry/frontside)? Of course I am not looking for deep-pow slayer or a GS turner... but a aggressive all-in-one ski.

I plan to ski these with a tech-binding and a 110 flex index boot (as well a 90 flex light-tour boot).

Have my eye on one of these: BD Verdict, BD Warrent, G3 Tonic, G3 Infidel, or the Volkl Mantra... anyone want to chime in?
Responded on
Hi DoubleB - I've been on the Verdict, Warrant, Tonic and Mantra. All of those are pretty different, but for an all round ski with a tech binding my choice is... none of the above - I went for the Zenoxide and you can read my review here:
http://www.backcountry.com/g3-zenoxide-fat-ski

However, if you are set on those skis, I like the Tonic and the Mantra, and the extra dampness and power in the Mantra outweighs the weight penalty in my view. The tonic was like a Mantra that didn't charge quite as hard. The BD skis, to me, were missing an early rise tip for deeper days although they (the Verdict, specifically) would be the first option if I was only touring on spring corn or icy mank.
Responded on
Thx! Good to know... hard to decide these days so many skis that overlap... I even gazed upon the K2 Hardside...

I love G3 skis... and I want to give BD another chance (disappointed in the Orange Verdict)... I have my eye on the G3 Tonic or Infidel, the BD Warrent or Justice, or the K2 Hardside... I can get a discount through my connections and unfortunately cant get a sweet deal on the Mantra... so I may buy two skis from those I mentioned.

Your opinion is greatly valued!!! Making me think hard about the Tonics!

Anyone out there with additional recommendations?

I ski East Coast exclusively and will mount these with a tech binding (G3 Onyx).
View More Details on Black Diamond Warrant Ski