Gear Question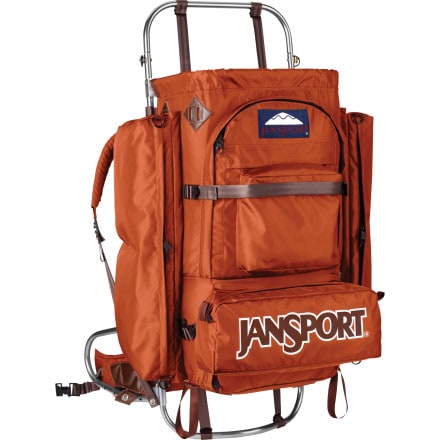 Posted on
The new D2 hip arms are attached to the...
The new D2 hip arms are attached to the frame using the same hardware as that used to attach the bag bar. The earliest D series packs I have come across always used hardware including plastic bushings. Does anyone know if the original D2 used bushings or does this re-issue hold true the original design for the hip arms?
Responded on
MikeR. My D2 was purchased in the early spring of 1976. I believe that is the 2nd year of manufacture. The hip supports are attached to the frame with nylon bushings.

I have 3 other D Jansport packs. Two have the tubular loops and they too are attached with nylon bushings. The third has a flat polymer bar that the hip belt is attached to. Bushings of any kind on it would be superfluous.

In total I know own 7 D2/3 Jansport packs. However I allowed my partner to lend 3 of the packs to a work colleague. Things happened and we cannot find said colleague to get the packs back. So, I own 7 but have 4 in my possession.

One of the 'loaned' packs had a flat metal bar attached to the hip belt. It too had nylon bushings.

It seems that the nylon bushings were original parts and the resurrected D2 is NOT of the original design.

Fess up Jansport and make it right.
View More Details on JanSport D2 85 Backpack - 5221cu in