Gear Question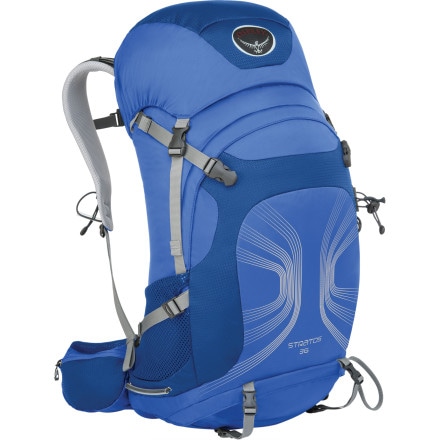 Posted on
The Stratos lists a 36S, 36M, and 36L. ...
The Stratos lists a 36S, 36M, and 36L. Are these for small, medium, and large people? I've got a long back (and short legs) and I want to make sure the pack will ride properly.

Frank
Best Answer
Responded on
Frank,
Yes, the different sizes are for different torso lengths as measured from your C7 vertebrae (the nubby one at the base of your neck) down to to top of your hip bone. Here is a link that better explains it and gives a sizing chart:
http://www.ospreypacks.com/PackTech/SizingandFitting
I hope this helps.
Responded on
I found that the sizing is somewhat off on these. I measure 17" from C7 to the iliac crests, but a medium fits me perfectly (allows for me to position the load lifter straps at the 45 degree angle shown in REI backpack fitting videos). Small was way too small.

Note: I'm a 5'6" male with broad shoulders and a barrel chest. I don't know if that affects the sizing.

EDIT: Now that I've done some more research, it seems like packs around this 36L size in general may not be designed to have the 45 degree load lifter strap angle. That said, I've put the pack through some overnights now and the medium fits me pretty well, although I'm just about maxing out the straps on the waistbelt and load lifters to get a proper fit.
View More Details on Osprey Packs Stratos 36 Backpack - 2100-2300cu in