Gear Question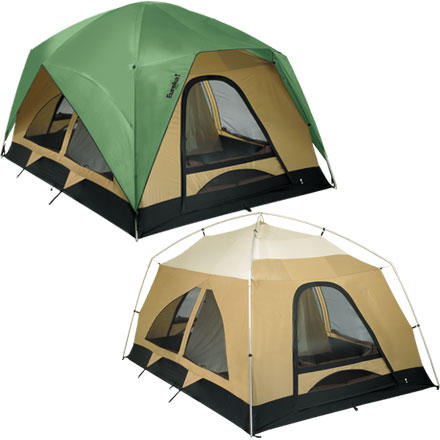 Posted on
The Eurka website http://www.eurekatent....
The Eurka website http://www.eurekatent.com/p-88-titan.aspx lists the MSRP as $549. Whats with the $689 price here? Don't think I'll being buying anything at backcountry.com..........
Best Answer
Responded on
Get over yourself. Why post twice? Don't you understand that since it is out of stock they have not updated the pricing? Try getting a no questions asked lifetime guarantee from those sites. If you buy it from BC you can use it for 10 years, destroy it, and then return it for full refund. Who signs their message Frugal consumer? That's Lame.I agree. Plus it's a crappy tent. Don't buy it anyway.
Responded on
I love the tent. Got it from Amazon.com
Responded on
It's (the Titan) not a crappy tent by any means. I have had many tents of all sizes and shapes and the best tents that I have owned have been made by Eureka and Coleman.
View More Details on Eureka Titan Tent: 8-Person 3-Season