Gear Question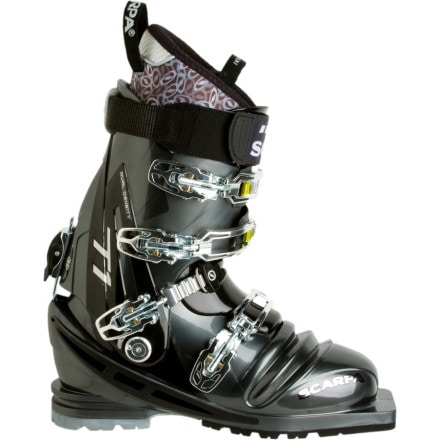 Posted on
Thanks for the help ...entering my 4th...
Thanks for the help ...entering my 4th season as a tele skier. Bought my first fat skis last year(K2 SideStash with Hammerheads). Been skiing in T2's and want a stiffer boot but not really a brick. Feel like I need more power into the big ski. Feedback on T1 vs Voodoo or other suggestions would be much appreciated. Mostly slackcountry skiing, some touring, but have a pair of resort skis too for groomers.
T
Best Answer
Responded on
Hello Scarpa rep here. I can't give you much on the Voodoo as I am a bit biased . But wil tell you if you like the fit of the T2's you willove this boot . A great step up and will suit your backountry needs as well as your on area ripping.
Responded on
I started teleing three years ago on T1's, I loved them but I have a wider foot and they where just a little to small. I've finally purchased new boots this year and I tried on just about every boot made during the process. I found this years T1 to be way to much boot for me, it feels much burlier than the T1 of just a few years ago. I wouldn't suggest garmont if scarpa fits you, Black Diamond possibly. I suggest the T2s which I thought fit more like my old T1's than the new T1's did. Or BD's push, though the push is rather hefty (almost 9 pounds).
Responded on
Thanks Kirk...27.5 in a 2008 T2 with orthotics...same for this years T1?
View More Details on Scarpa T1 Telemark Boot