Gear Question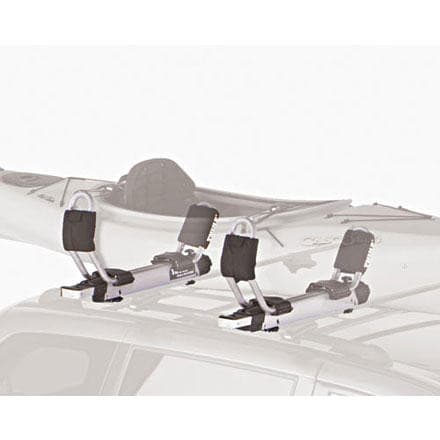 Thanks Tim, one of the posts below said...
Member since
Posted on
Thanks Tim, one of the posts below said you need at least 58" bars for two hullavators, would you agree or possibly go to 60". I do have the factory rails, but not the factory bars so I would have to order from Thule. Thanks for the advice
Member since
Best Answer
Responded on
You are welcome. Essentially Phil is correct. However, I prefer a clean looking vehicle. So unless you really want to carry 2 boats plus a skybox or something, I would suggest sticking with the shortest setup that works. Which, in this case I guess are the 58" load bars. The next jump is 65", unless you get the Aero bars (which do have a 60") or just take the 65" regular load bar to the chop saw... But I digress.
View More Details on Thule Hullavator