Gear Question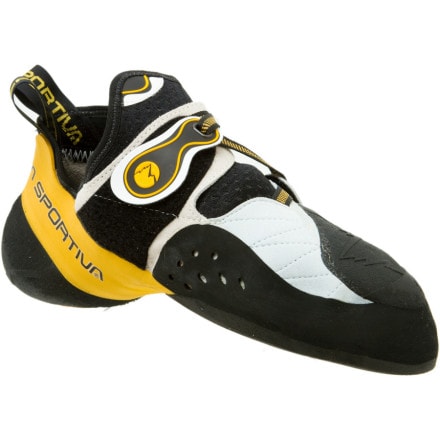 Posted on
So what's your opinion on the Solution vs...
So what's your opinion on the Solution vs the Miura VCS? They both have the same price tag so I was wondering whats the major differences besides the solution's more aggressive downturn. In particular which heel is better and which holds it's shape longer.
Responded on
I personally like the heel better on the Miura. The Solution has a very large gummy heel, but it doesn't allow much sensitivity. I find the heel to be very stiff.I personally find the Muira VS as a more versatile shoe. The Solution is no doubt one of the best shoes out there for edging and using pebbles for foot chips on a 45 degree overhung angle. But in no way would I try to smear in the Solutions, it just doesn't work. I can actually smear in the Muiras. The Muiras have a much better custom fit due to the straps and I feel more comfortable doing hard heel hooks with the Muiras due to being able to lock the straps down. According to La Sportiva's website, they have the same amount of downturn grade. The P3 system really helps keep them downturned. The Muiras feel a bit 'chunkier' than the Solution, due to the Solution being a slipper. I have to downsize from a 42.5 street shoe, to a 38.5 Solution to get the correct 'glove' fit. Where as I wear 39's in Muira VS.
Bottom line: It's a win/win situation between the two.
View More Details on La Sportiva Solution Vibram XS Grip2 Climbing Shoe