Gear Question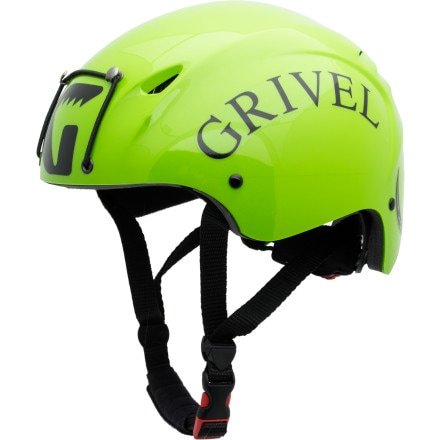 Posted on
So i know that climbing helmets are not...
So i know that climbing helmets are not supposed to look "cool" but every one i've tried on so far has sat way on top of my head, unlike my biking and kayaking helmets which fit more comfortably. any suggestions? I normally wear a Large in whatever headgear i have
Best Answer
Responded on
Check out the Petzl Elios, that seemed to sit pretty well on my head without looking too dorky. I have a Petzl Ecrin Roc, and that looks silly, but its easy to adjust so I keep it for anyone I climb with that needs one.

The reason climbing helmets sit so high is mostly that our main concern isn't bashing our head against the wall on a fall, but rather that pesky flake that your climber just broke off, or the head-sized rock the occasional homicidal mountain goat just kicked off at you, coming from above you. Especially when on belay, with a rock screaming towards your head at a billion miles an hour... Ker-chunk its embedded in your head, at best you're just bleeding, worst, dead on contact... Very comforting for your climber, hah :D So, wear a helmet kiddies!
Responded on
This is a good helmet for large heads. And it looks "cooler" than anything else out there imo. It is teh best of the hard shells I have used.
View More Details on Grivel Salamander Helmet