Gear Question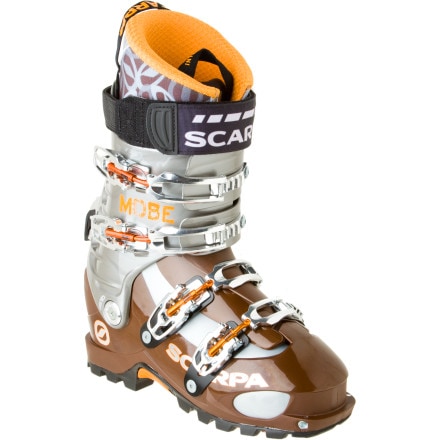 Posted on
So I have a question, I have the garmont...
So I have a question, I have the garmont endorphin's size 27, which are to large after a couple of seasons. I have a narrow heel and a wider fore foot. For lighter trips I have the radiums size 26.5 (cold feet!). Tried the dynafit Zeuss in Davos but these feel narrow in the forefoot. A season is about 30 days for me, I like a stiff AT boot but I find it difficult to get the right one. Preferably Dynafit inserts. Is the Mobe 26.5 a good gamble? Strong skier. weigh 72 kg.
Responded on
the mobe is a really good boot it is stiff and pretty burly compared to other at boots. go with em they are a bit burlier than other at boots but weight isn't sacrificed. they are definately worth going for
Responded on
As far as burliness and stiffness, the Mobe ranks up there with the best of them. But be careful with sizing. Scarpa sizing runs differently. A 26.5 and 27 have the same size shell and bsl. Whereas most companies a 26 and 26.5 have the same size shell and bsl. So if you order the 26.5 you might run into the same problems you did with the endorphins. Definitely try them on and go see a bootfitter to see if they are right size for you so you don't run into the same sizing problems later.
View More Details on Scarpa Mobe Boot