Gear Question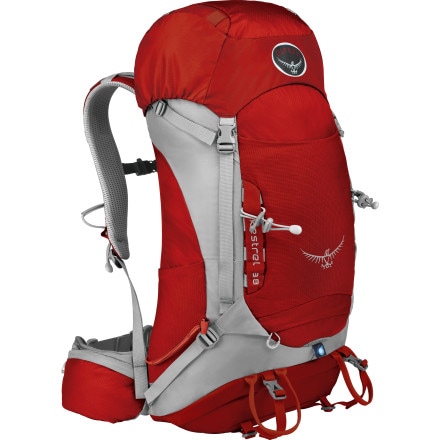 Posted on
So I am thinking about getting this pack...
So I am thinking about getting this pack for a good multi purpose day/overnight pack. I have also considered the Talon 33 and 44. So I am just wondering what others takes on the size of these packs are for day/overnight packs.
Responded on
Hey,

Of the three, I prefer the Kestrel. I generally consider somewhere in the 35L size as the perfect overnight pack. 44L is getting a bit too big, although nobody says you have to fill it completely (although we do have some sort of psychological need to at least try). As a daypack, unless you need or want to carry a lot of gear, and maybe someone elses ,too, all these are pretty big. I know you want to try to get an all-in-one thing going, but sometimes it's better to break it down based on your personal preferences and a selection of the right pack for the right job. Hope this helps.
Responded on
So this would be for daylong hikes. I have a Camelbak cloud walker (20L) and an Osprey Daylite (13L) and I cannot pack all the gear water and lunch that I need to take on a long day hike. I probably wouldn't pack this completely full for the day hikes (25L-30L depending on enviornment )
Responded on
If you need the volume, don't mind that it feels a little larger than what you're used to, and that partially loaded packs just feel kind of funky in how they carry sometimes, then this will fit the bill. All a matter of personal preference. Order it, try it. The worst that can happen is you send it back and try again. These are really comfortable and functional packs though.
View More Details on Osprey Packs Kestrel 38 Backpack - 2197-2319cu in