Gear Question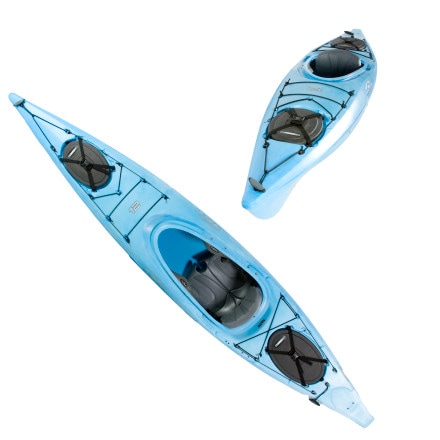 Posted on
So Fairly new to kayaking, what would be...
So Fairly new to kayaking, what would be the best kayak for like overnight excursions? Which are the best to hold a backpack, tent, and sleeping bags? Not sure. Any ideas or help would be awesome.
Responded on
That's a damn good price on that orange one! But as the owner of a 12 foot boat I would suggest looking to go a little larger if camping is truly what you plan to do with the thing. You have the right idea, you will want front and rear bulkheads giving you dry compartments for gear, but going with say a 14 foot boat will give you not only more dry storage, but also more deck rigging options. I checked and unfortunately BC does not currently have many boats longer than 12" but maybe browse some of the manufacturers pages. My eye is on this beauty right here: http://www.dagger.com/product/index/product_homepage/recreational_touring/alchemy/alchemy_14_s/
Good Luck!
View More Details on Necky Looksha 12 Kayak