Gear Question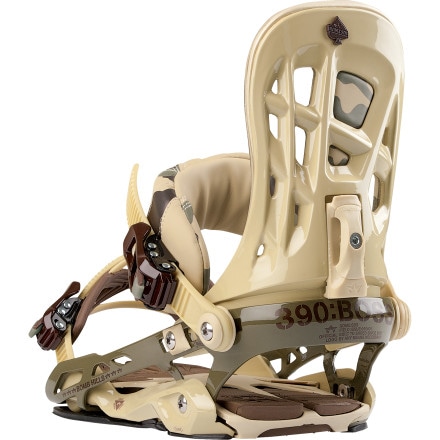 Posted on
Sizing question

I have a 9.5 boot size...
Sizing question

I have a 9.5 boot size and ride a 155 Agent and I'm looking to get these for my board. The problem I have is which is the best size for me since it seems the S/M and L/XL both fit a 9.5 boot. I'm trying to make the best decision for my board and its width so they don't overhang but fit my boots the best they can. I ride the 32 Boa Boots so anyone out there have some advice for me so I can avoid a return and then find out the bindings are out if stick in the color I want. Thanks.
Responded on
I'd go with the L/XL. The biggest difference between the two is the width of the baseplate. There isn't a ton of difference in the length, and since you can adjust the in-base pads at the bottom there should have any overhang issues.
Responded on
L/XL for sure... I bought S/M 390's for my size 9 Burton Hail boots and they were too small. The width and strap lengths were okay, but the base plate was not wide enough for the boot and the high back pinched my boot heel. BTW....I also ride a Rome Agent 154.
View More Details on Rome 390 Boss Snowboard Binding