Gear Question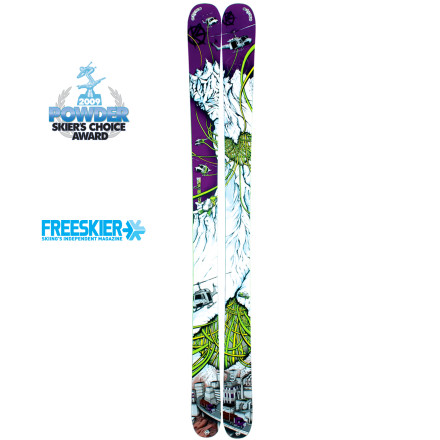 Posted on
Shane, here is the question that i meant...
Shane, here is the question that i meant to ask..how would the performance of the ski change if I had my bindings switched from traditional to +2? I mainly use the ski for resort skiing here in Colorado but eventually plan on hitting the backcountry. Don't ride in the park at all but gonna learn how to ride switch just for fun. I am 5'11 and 175. Based on that info would you recommend moving the bindings to +2 or keeping them at traditional. Thanks for your help bro!!
Responded on
Alright man. I rock my ObSetheds at a +2 stance, and I couldn't be happier. It seems to make the tips a lot easier to control in the afternoon chop, and in the deep trees. I get plenty of both in PK, ha ha, so it should be the same in Colorado. I can ride switch with +2, definitely easier than traditional, but if you really want it to be easier you should push it up even farther. I totally recommend the +2, just for the versatility alone.
View More Details on K2 ObSETHed Alpine Ski