Gear Question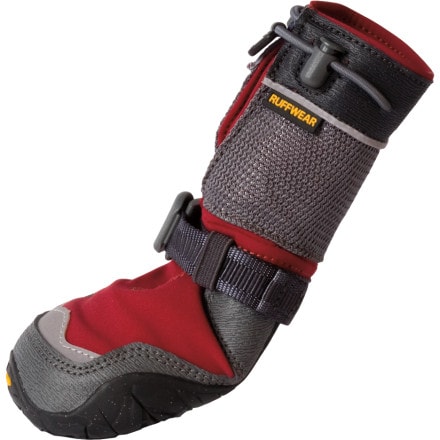 Posted on
Questions about fit:

I'm looking for a...
Questions about fit:

I'm looking for a snug fitting winter dog boot that comes high on the leg for maximal protection from ski edges.

1. Can anyone tell me if the upper part of the boot stays high on the leg, or does it slouch down over time? I'm concerned that since the leg sections of these boots are not made of stetchy material like neoprene they'll just sag down like a pair of loose tube socks, thus providing no protection, only a bunch of extra material to accumulate snow and ice.

2. In Ruffwear's instructional video for these boots, the front portion of the boot upper, below the elastic closure, looks like it forms a large loose fold in the material, which seems almost certain to accumulate snow and ice. Can anyone confirm or refute this?

Thanks for any suggestions.
Best Answer
Responded on
the boot comes up to the last pad on my great dane and they stay up pretty well, like a high top. i got them for the exact same reason as you. she's been cut more than once by xcountry skis. they are a good height for protecting against skis, but it has taken some time for my dog to get used to having something on her feet. getting them on can be the toughest part when my hands are cold and she chews on them if i put them on before leaving the house. the loose folds you speak of aren't as bad as it sounds... they don't collect a lot of snow, but my dogs feet do end up wet. not sure how good that would be on long trips. hope this was helpful!
View More Details on Ruffwear Bark'n Boots Polar Trex - Set of 4