Gear Question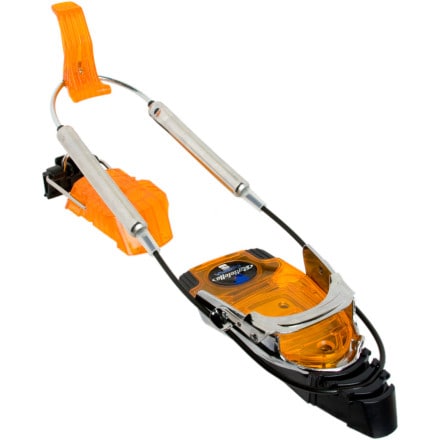 Posted on
Please will the Cobra R4 TM binding work...
Please will the Cobra R4 TM binding work with an older style 75mm Nordic Norm tellee ski boot?
Thank you. - KL Groenevelt
Best Answer
Responded on
The R4 will work with any standard 75mm duck bill telemark boot. Soft Leather boots will have trouble staying in the binding when flexed very far, though. Almost all modern cable telemark bindings such as G3 Targas, BD 0' series, Voile Hardwire, and Rottefella Cobras will perform best with plastic 75mm telemark boots. They are not necessarily designed to be used with leather or soft boots. New Nprdic Norm (NNN) boots are, of course, not going to work. Scarpa, Garmont, and Crispi boots with hard plastic shells will be the choice for these bindings.
For soft boots, Voile 3 pin Cable bindings are the best choice, or you may be able to find some superloops, or Riva cable bindings.
You could make these work, but it's going to be hard, and you will have problems. Not recommended. Hope that helps. Any other questions- don't hesitate to ask. There's plenty of support here at backcountry.com. Enjoy!
View More Details on Rottefella Rottefella Cobra R4 Binding