Gear Question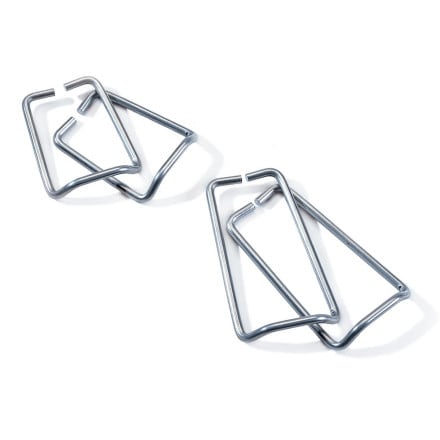 Posted on
Please tell me how to actually flip this...
Please tell me how to actually flip this up with my pole. I must be missing something, because it takes quite a bit of effort to clip my long wire up in to position (installed correctly on my targa binding), and I find myself either taking the ski off, or having someone else pull it up for me... Is there some way to leverage my pole on my binding/ski/?? to actually be able to flip it up?

Thanks!
Best Answer
Responded on
Try using the grip end of your ski pole. The heel lifters on G3's, BD's, and Voile's, all need to be broken in. They will become easier to flip up as the plastic wears down. Next time you're watching TV, just sit with the ski in your lap and flip the bars up and down to hasten the process. Otherwise, check out the 22 Designs HammerHeel Climber. They make a 26mm that will fit the holes for G3's, and cost $26 bucks at twentytwodesigns.com. They're spring-loaded, so they come up and down really easily. Just one of the many benefits of Hammerhead bindings.
If all else fails, do some hamstring stretches before and after skiing. Most of my buddies just have to reach for their bars on the up-track. It is a design flaw, but until there's a better alternative, you'll have to deal with it. Your buddies will eventually tire of helping you flip your bails up...or maybe they're just trying to check out your ass! ; )
If you really want to do yourself a favor, get some Bombshells or Axl's. Way better binding.
View More Details on G3 Climbing Wires