Gear Question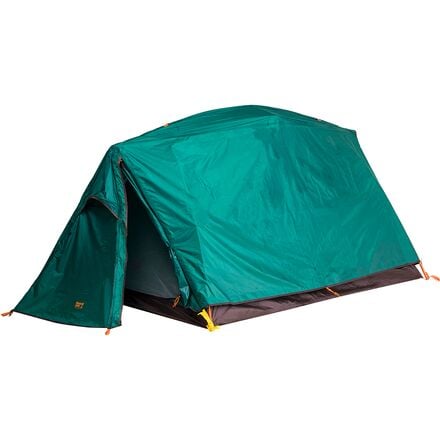 Posted on
One Eureka I've seen is freestanding and...
One Eureka I've seen is freestanding and the other is not. New to this. Does freestanding mean "no tent pegs"? Are freestanding easier to put up, or doesn't it matter?
Best Answer
Responded on
Hi T-Bob, Yes, freestanding tents do not require tent stakes to stay upright. Freestanding tents aren't necessarily easier to put up, they just have the ability to be used in areas where you are unable to use tent stakes, such as sand or snow.
Responded on
like the other reviewer said, it does mean the tent will stand on its own... however, you should keep in mind that you will still have to stake it out, or at minimum weigh it down, in adverse weather. just because it stands on it own does not mean it won't blow away.

in my tenting experience, the term freestanding is used very loosely by manufacturers. I have slept in my NON-freestanding tents without staking them out in mild conditions...stood on its own...freestanding? No.

for me, a freestanding tent is something that is only necessary if you are going to move your tent a lot without tearing it down. as a general rule, freestanding tents are more stable in extreme weather with the addition of stakes(meaning alpine conditions and areas with sustained winds) where it would NOT be possible for you to set up a tent on your own. that being said, most of my tents are NOT freestanding. like the other answer said, a well made non-freestanding tent can be just as easy to set up.

also, i would stay away from tent "pegs" and stick with "stakes" regardless of the tent you buy. either way, every time i have NOT staked out my freestanding tents, i have regretted it.
View More Details on Eureka Timberline SQ 2 2XT Tent: 2-Person 3-Season