Gear Question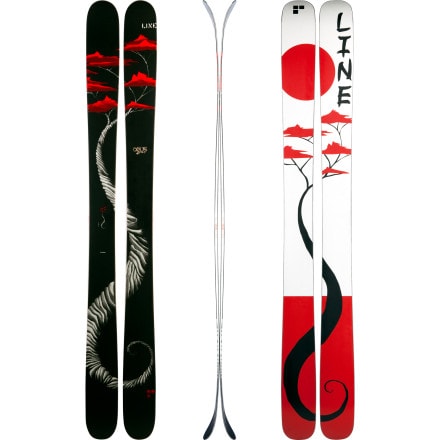 Okay I am trying to decide between a couple...
Member since
Posted on
Okay I am trying to decide between a couple different all-mountain do it all skis that lean towards slightly more powder oriented. I already have a pair of 168cm '09 Obsethed that I've been skiing for a couple years now that are I think 107 under foot. I'm now looking for a slightly wider and longer ski with more rocker that I can more comfortably charge bigger lines with. I'm stuck between the Line Opus, Nordica Patron,and maybe the Bent Chetler or Pettitor. I think the chetler and pettitor are not quite as all mountain cable as the other two, I dont think they have as much camber and are a little wider, so I was really leaning towards the Opus or the Patron in like a 185cm platform. I still want to be able to ski the whole mountain, powder, ice, chop, or groomers, what do you all think?
Member since
Responded on
I've only ridden the opus out of all of your options here, but I can assure you that it rips up the whole mountain, from pow to groomers it has never let me down. So if your looking for a good all mountain get the opus with no regrets. Only con ive found with the opus is the top sheet is just a bit easier to chip than my last skis.
Member since
Responded on
rode the Opus for an entire season fwiw...the Patron is prolly your answer out of your selection if you only want "slightly wider" and it will ski pow just fine. I came from an everyday ski being 110-112 waist "the new midfat" to the Opus just being the every day tool at 118. They roll up on edge better than the Pettitor. The Pettitor will handle chop better. The Opus skis pow better imo with the contact points being fore and aft a bit more. Interesting how Armada with its Magic J moved its widest contact points forward. Nordica had this goin on with the Raddict. Loved my Opus and owned the Pettitor however you should demo both. I know not always available but try to plug into a demo day. If you just buy the Patron or Opus you will love either.
View More Details on Line Mr. Pollard's Opus Ski