Gear Question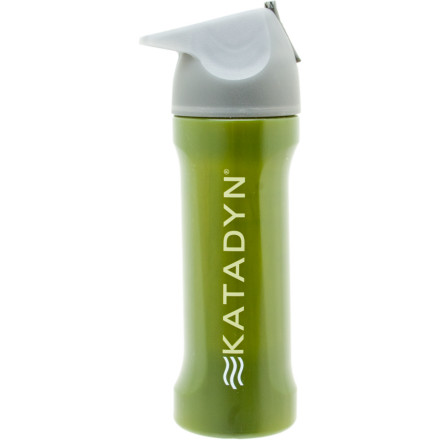 Posted on
Ok. i'm trying to imagine I'm in the...
Ok. i'm trying to imagine I'm in the backcountry or maybe a hotel in Africa. If I'm using tap or bottled water easy to see how you'd get in the MyBottle. But what about on the trail or off road? Maybe use a separate bottle to pour the water into the MyBottle? Is it filtered as I drink it (I suspect yes) or as I pour it into bottle? I'll try to find complete specs on it. Google time!
Responded on
www.glacier-national-park-travel-guide.com/katadyn-exstream-xr-purifier-bottle.html
Responded on
According to Katadyn you just dip it in the water and put cap/filter on. I guess no issues with nasties in cap or on threads because it seals well enough. Any water that touches your lips comes right from the filter to the drinking spout. The spout obviously never going anywhere near the pretreated drinking water. Have to wash that with already treated water if it's grungy. Sort of the ultimate day hike/sport bottle really. Sounds good for rafting and North African restaurants!
Responded on
ive been using this system for years in Pisgah and the AT. i have not ever had an issue getting any GI bugs. i just dip it into the stream and BAM... fresh water. this system also has the advantage of getting fresh water from slow dripping questionable sources where a pump would be useless. water on the threads is fine, just keep the mouthpiece clean.
View More Details on Katadyn MyBottle Purifier Bottle